I'm a 19-year-old female artist from Greater Manchester. My work specialises in a theoretical approach towards the relationship between art and science, specifically psychology. I first began to look at science under an artistic approach during the last year of my A-levels in 2018-2019 when I became interested in human behavioural biology. I believe that art and science are both paths derived from the same goal of obtaining a perspective on reality, and therefore, within my work, the two terms should be interchangeable. I am open to the use of different mediums within my work, but I approach my materials with logic. Therefore, deciding to focus on the use of ink for more permanent and definite mark-making. As well as the use of softer materials, such as charcoal or ink sticks when the goal of my piece is to highlight and celebrate the mistakes or outliers. I aspire to develop my practice further into higher levels of academic research, progress my ways of thinking into a more perfected and definite mindset within the next few years, and have a main goal to mature my work towards a place of impressive standards. 
A PSYCHOLOGICAL STUDY INTO THE IMPACT OF ART ON HUMAN NATURE
A series of A4 red ink, blindly drawn self portraits, where I refrained from looking at the paper, and instead looked at a mirror. These illustrations each took 2 and a half minutes per image.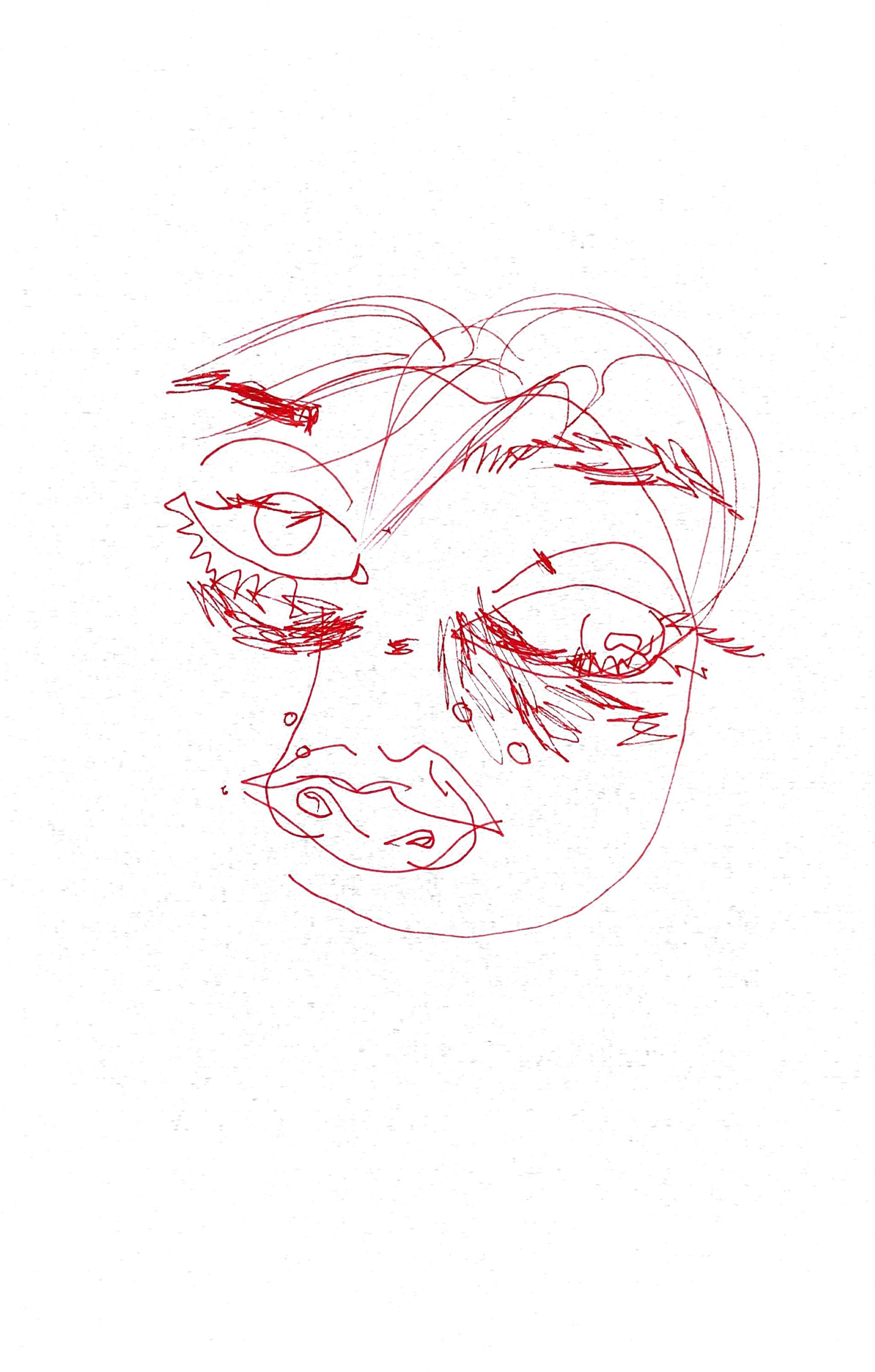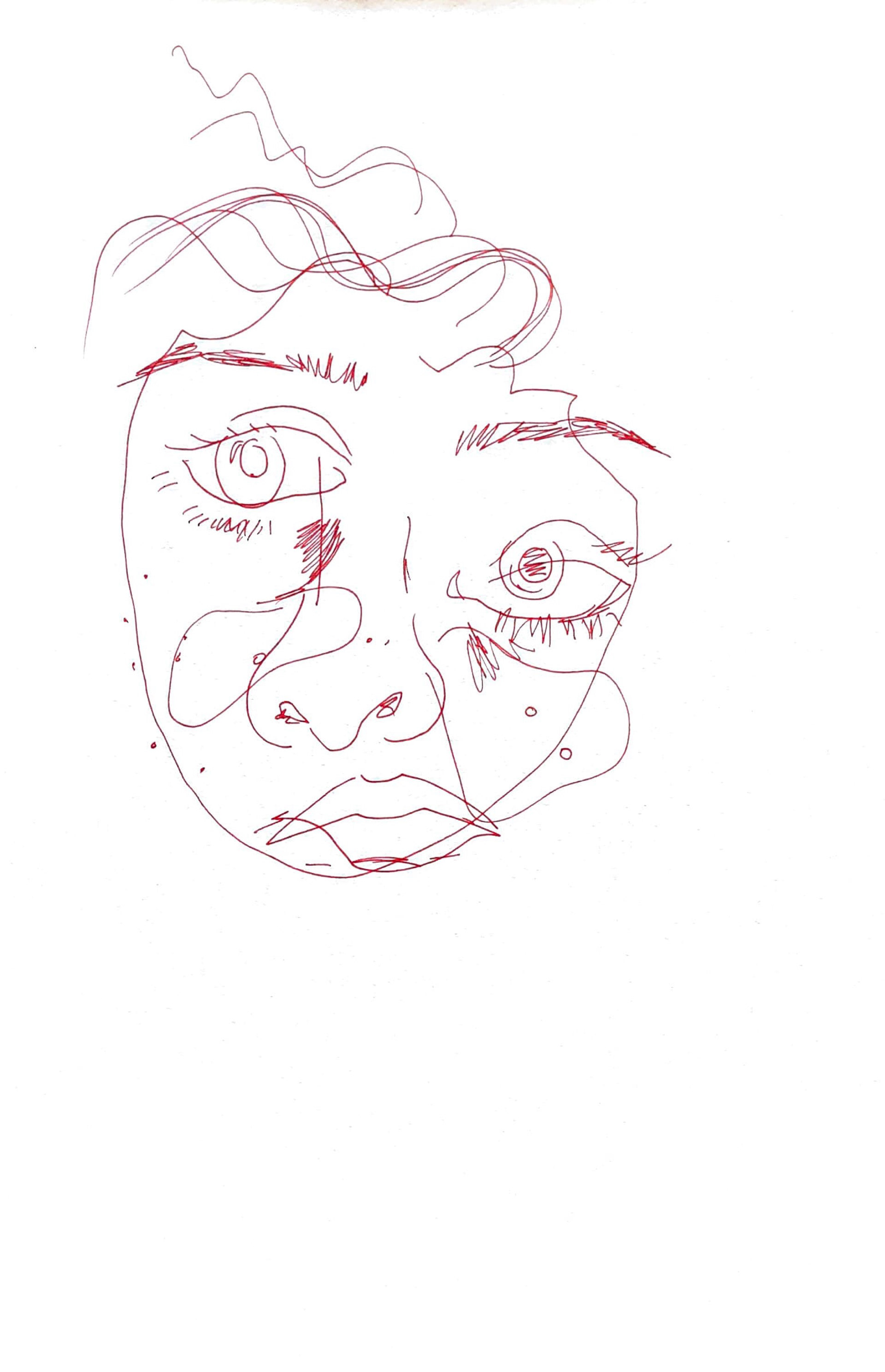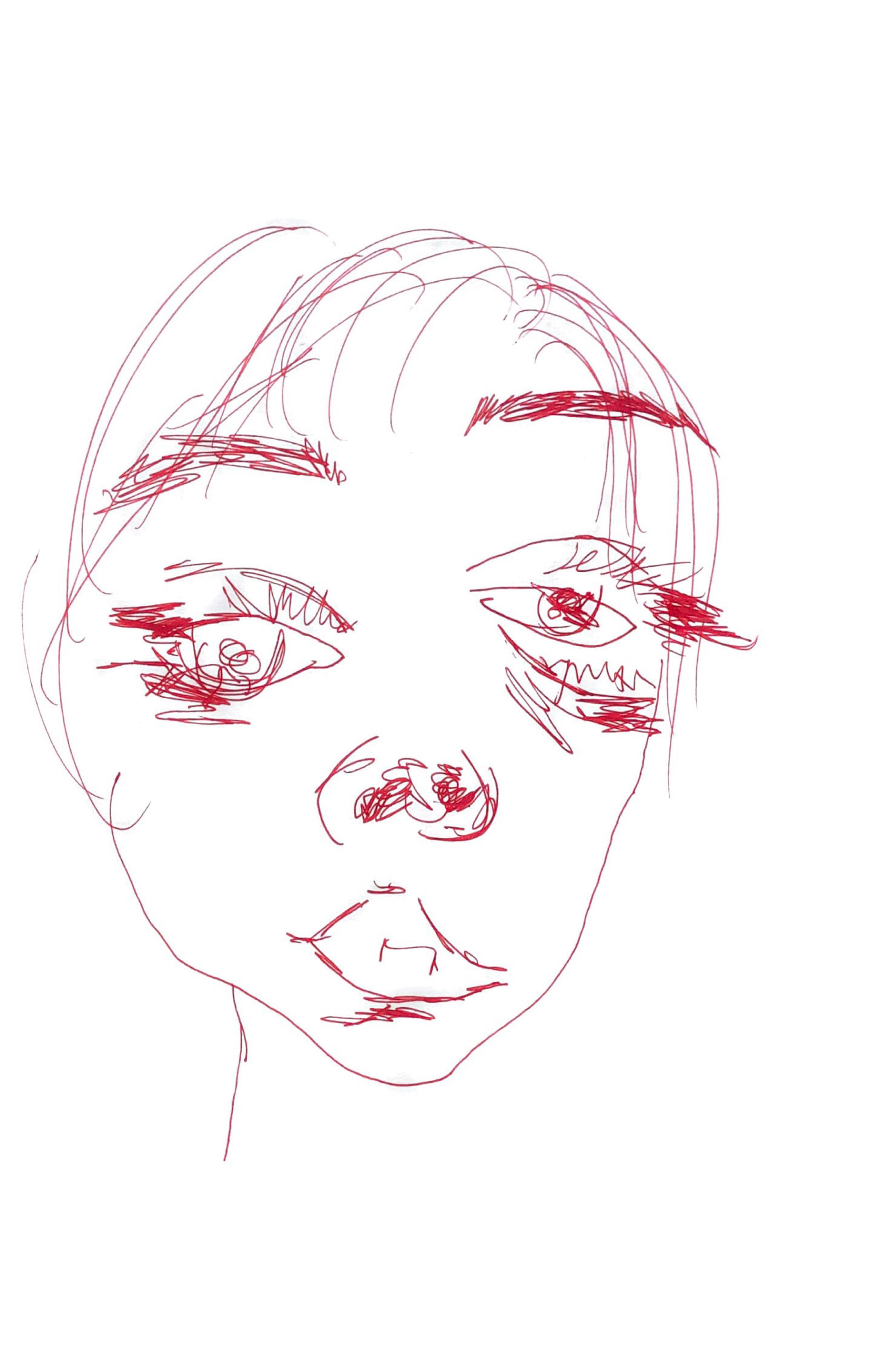 Check out Samantha's Instagram here!
@mharni_art