I am a Second year Fashion Design student, about to embark on my year in industry.
I would like to work in an environment where inclusivity and sustainability are priority.
My work reflects issues of gender, politics and impact of human activity on the planet.
I believe Fashion is an amalgamation of art and science, it allows people to express
emotions freely whilst creating new innovations to ignite change.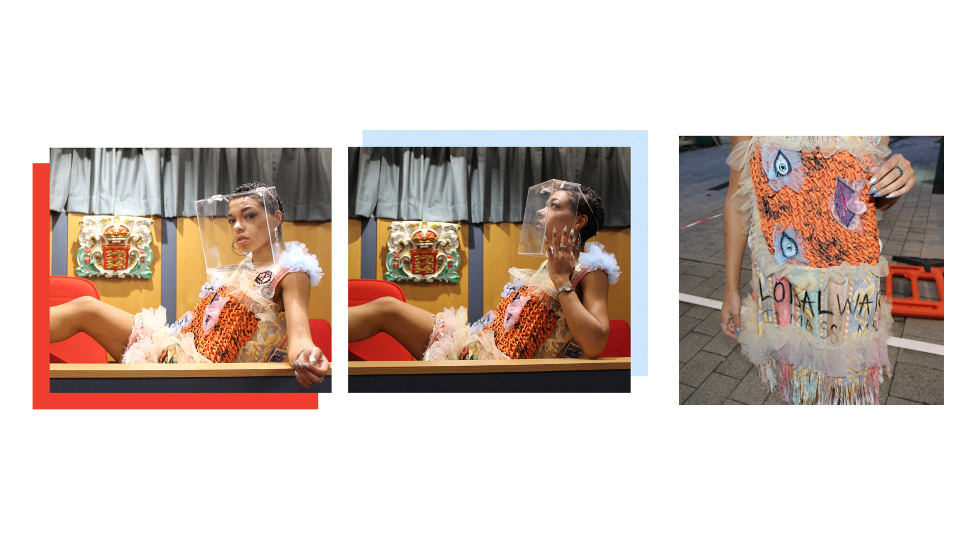 'Zero Waste' project asked students to visit Liverpool Tate Museum and take inspiration to
design a garment from reusable materials. I looked at artist and activist Keith Haring with his
usage of print and iconography. I combined Keith Haring's work with the activism of
environmental campaigners known as Extinction Rebellion. The shoot was set in a court
room to represent the legislation against gay rights in the 80s and the recent laws tightened
on the right to protest.
The garment was made from deadstock cotton fabric and tulle. Featuring smocking, silk
embroidery and embellishments.