I am a contemporary artist from the North West of England. I mainly focus on feminist issues. My studio practice develops from events generated from politics and current affairs; such as the #metoo movement. As a female in modern society I have suffered a man's unwanted attention, so my biggest incentive is to create art in a way that expresses 'no means no'. I use bawdy humour, visual puns, taboo paintings and now in this exhibition, embroidered mixed media portraits. My aim is to provoke the viewer to relate to the social and political differences women experience within their lives. Therefore challenging the audiences behaviours and those of others. 
The Female Gaze. Inspired by Laura Mulvey's Male Gaze theory I have created three mixed media paintings which include patchwork text, machine embroidery and embellishment. The female form doesn't exist to satisfy the Male Gaze and certain men forget that. So whenever a woman decides to embrace her sexuality she is called a 'whore', 'slut' and 'slag'. I wanted my creations to show women taking those phrases and
owning them. 
I have embroidered names/sexual slurs women are called, altering ugly words into embellished, pretty pink patchworks: glamourising an insult. This was to illustrate how women should take back control and regain power over their own bodies.
​​​​​​​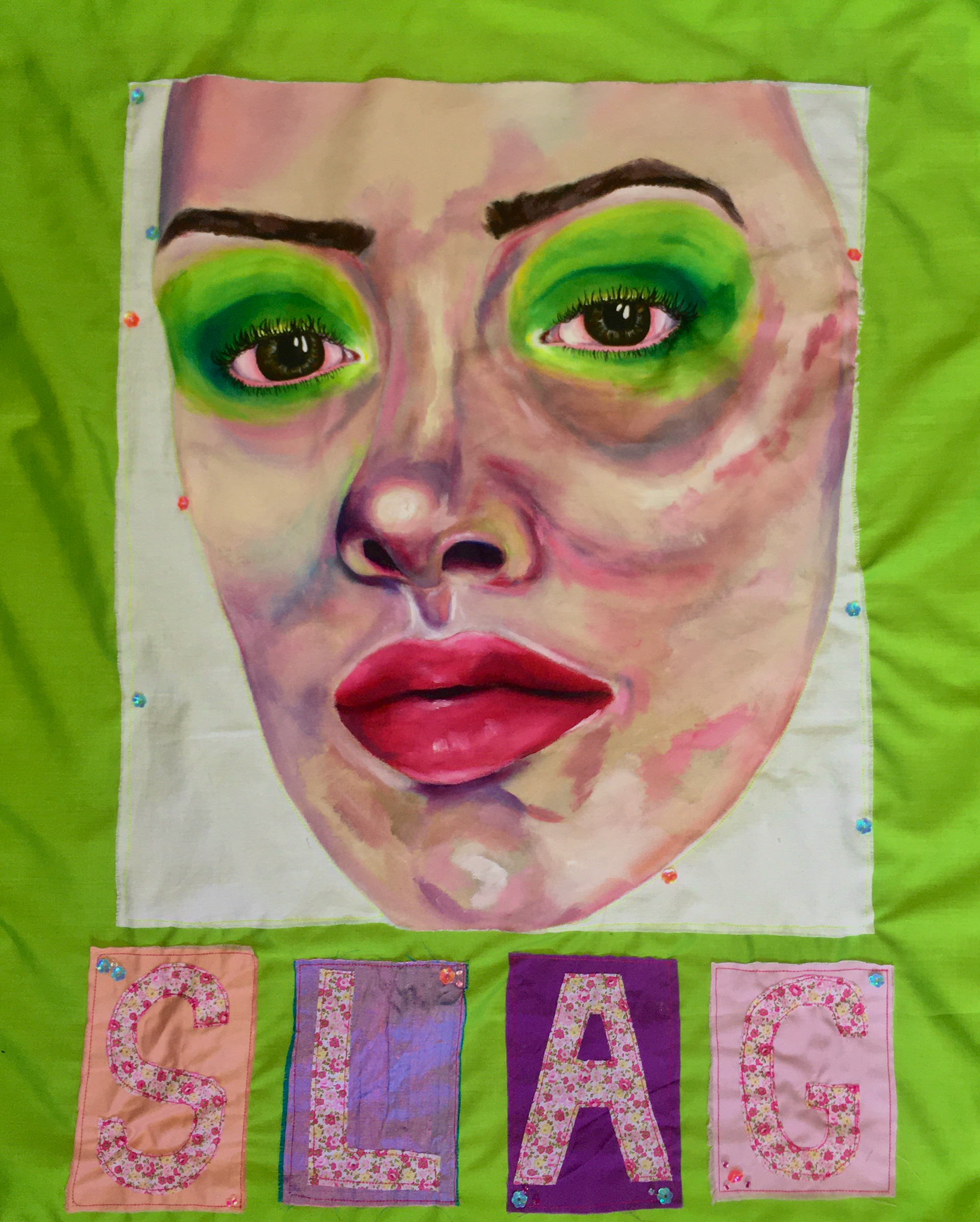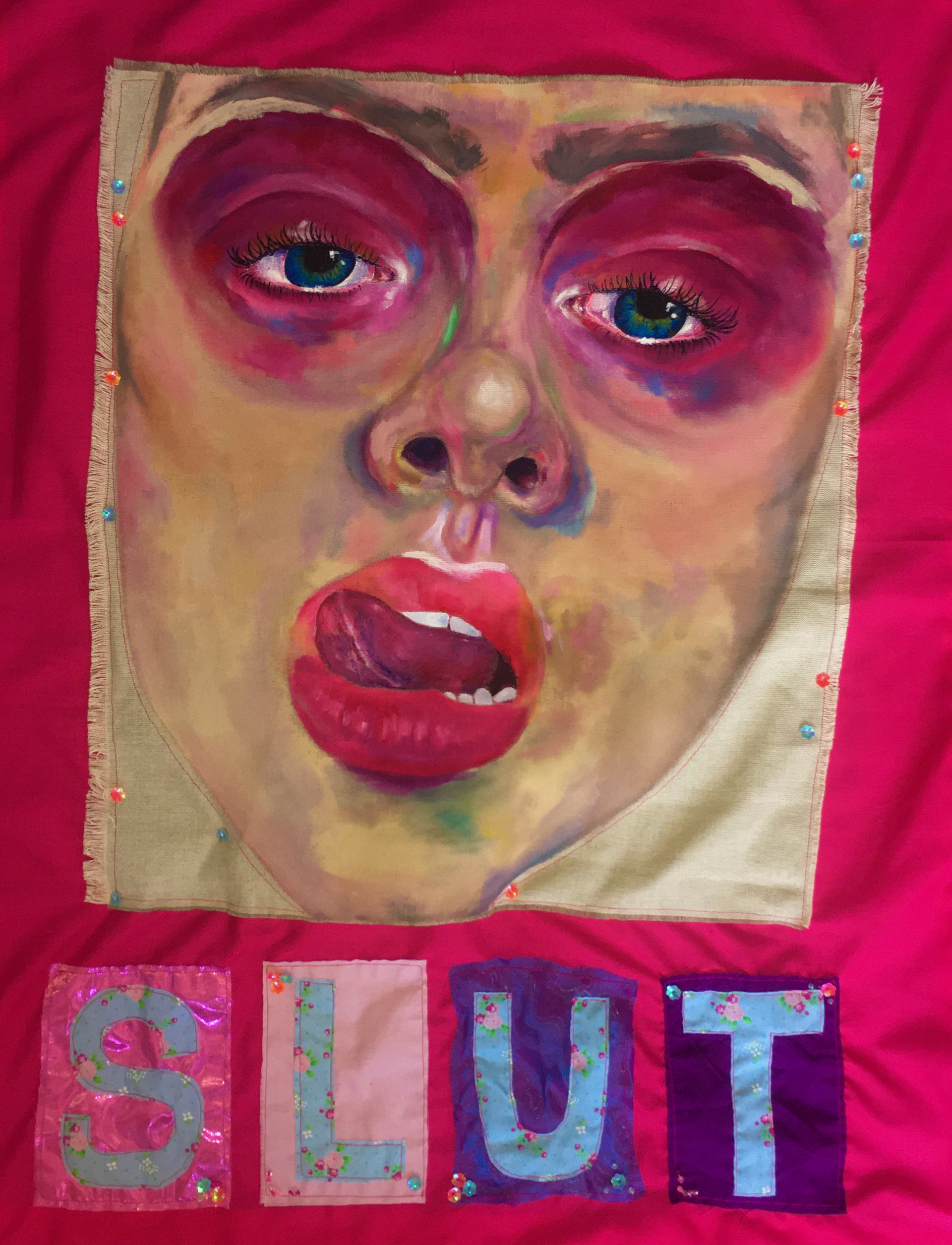 Check out Jess' Instagram here!
@jessgleaveartist